Ok.
It's not actually my one year blogaversary today.
But it IS my one year and two-ish week blogaversary today, so there.
The reason for me not posting about my blogaversary ON my blogaversary (auto-correct is so mad at me right now. Unfortunately for it, I actually want to spell 'blogaversary' not 'loganberry'.) is because I completely forgot and am too ignorant to check my WordPress Reader thingie decided to save the awesomeness for another two-ish weeks to keep you guys excited.
I'm sorry, ok?! I guess the notification just got lost in the sea of emails all my beloved fans send me.
So to mark today's special occasion, I shall reveal all my accomplishments  from this year:
This morning, I discovered I could touch my toes.
Impressive, you say? But wait – THAT'S NOT ALL.
This morning, I discovered I could touch my toes…while standing up!
Also this morning, I was able to successfully distract my 4 year old sister from watching My Little Pony on Netflix with my delightfully, fascinatingly, captivatingly wonderful tale of a purple ladybug named Sparkle Glitter Unicorn who grew a mermaid tail and lived in beautiful meadow. Yes, I know. Hold in your jealously, please. I'm sure when I become famous, I can tell it to you, too.
Man, I'm so proud. There has to be an award for this or something, right? Most Accomplished Teen in the World?
This seems about right – "Greatest Achievements by Teenagers."
It's Wikipedia, so it must be trustworthy.
Okay, here we go:
At age 14, Mozart wrote his first opera.
At age 14, Charles Schulz began his cartoon strip titled Peanuts.
At age 15, Jack Andraka discovered a method to detect pancreatic cancer.
At age 16, Taylor Swift released her first studio album (which I'm sure some of you *wink wink* already knew base on your extreme love of her, haha).
Pft. Yeah. That award is mine.
In all seriousness (rare, I know, so savor it while you can), I accomplished quite a lot this year. I got my first starring role just recently, as I said last post, and our first matinee was yesterday. I haven't fallen off the stage yet, too, which is a bonus. *suddenly falls off random stage that randomly appeared randomly*
I also achieved straight A's all year (yussssss), won a statewide singing competition, and came second in a national one.
I honestly don't need ribbons and 4.0 grade averages and stuff, but it's nice to receive acknowledgment of your accomplishments sometimes, you know?
From my first day of posting 'til about a month-ish ago, I was pushing through a school year that was stuffed with more drama than an episode of Sofia the First. And those things get dramatic – trust me, I would know. But I finally finished the grade at least and I'm free for like another month. (But all these 'back-to-school' ads are driving me nuts. Like, can I go an HOUR without having to dive into the kitchen and hide from the TV which is broadcasting the latest backpack sale starring a group of happy-go-lucky kids skipping off to school? Spare me, please.)
Sometimes it all just feels never ending, you know? No matter how old you get, how certain you are you've escaped it, it's always there.
Drama, I mean, not backpack ads or Sofia the First. I wouldn't survive very long if Sofia were never ending.
Speaking of things being never ending, at her pre-school, my sister learned how to play SlapJack. You know, the card game that just goes
ON AND ON AND ON AND OOOOOON
Haha! See, it ties in with my blog title! I TOLD you my Don't Stop Believin'-based title wasn't something I just randomly felt like referencing a year and two-ish weeks ago when I was wracking my brain for a blog name and therefore forever marks my complete an utter originality and creativity.
Pft. Why would you ever think that?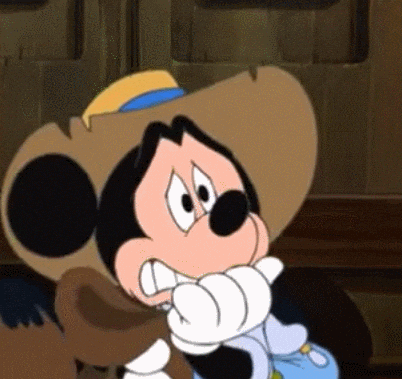 They've caught on. Run, Amalee, run.
Anyways, I woke up this morning to my sister throwing a deck of cards at my face and yelling at me to play SlapJack with her. So we did, for about half an hour before I threw a pillow at her and ran downstairs.
This is what I call the 'Distract and Run'. It is one of my many useful tactics used in the art of babysitting.
Sorry, this was so short, but it was just a bit of a life-update while I try to think of things to write about.
Ok so yeah.
~Amalee
I have got to think of a better sign-off. Help. Heeeeeeeeelp.